Thank you for your interest in our Holiday Meals. We're already sold out for Thanksgiving but we will be ready soon for Christmas. Feel free to come by to any of our locations to pickup anything you might need for your celebrations.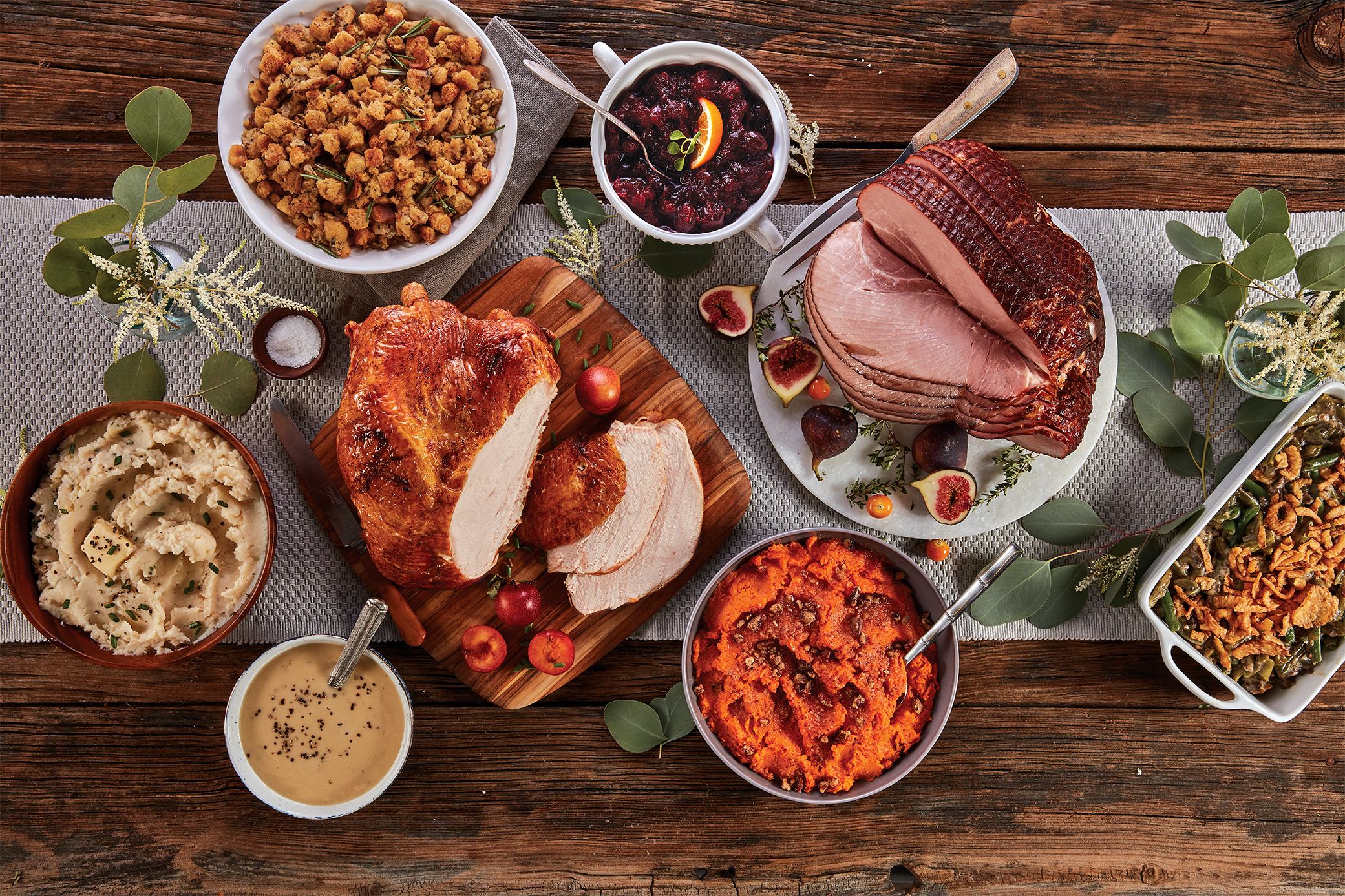 10-12 pound Roasted Turkey or Bone-In Spiral Ham
Housemade Cornbread Stuffing
Yukon Gold Mashed Potatoes
Cranberry Relish
Giblet Gravy
Housemade Potato Rolls
Bakery Fresh Pie
To our valued customers:
Due to supply issues, the red skin potatoes advertised as part of our Holiday Dinner are unavailable and will be substituted with Yukon Gold potatoes. We apologize for any inconvenience.